Welcome
A very warm welcome to Knockhall Primary School.
Our school values the relationships it holds with children, their families, the school and wider communities in order to secure the best outcomes for children at each stage in their primary learning journey. We pride ourselves on our commitment to communication and inclusion for all and value the contributions made by our children's parents and carers.
Our values of honesty, respect, teamwork and pride prepare and equip children with the skills, knowledge and understanding necessary to be able to make informed choices about the important things in their lives.  
Our school believes in the concept of lifelong learning and that the learning we provide is a rewarding and enjoyable experience for everyone.  This is achieved through our school curriculum philosophy which is bespoke to our school and Trust and works by considering areas of study in the context of the local area; Greenhithe – taking in the heritage of our locality, followed by the wider area, London and then the whole of the UK, before broadening out beyond our country to take in global issues.
We are proud to be part of the Woodland Academy Trust and work closely with the other schools in the Trust to provide an excellent teaching and learning experience for all.
You are welcome to visit our school so that you can immerse yourself in the teaching, learning and experiences that our school offers to children and their families.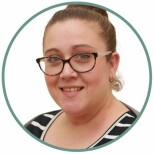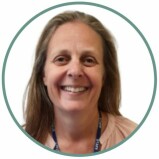 Mrs C Riley & Mrs S Wady, Acting Co-Heads of School